Anti-Racism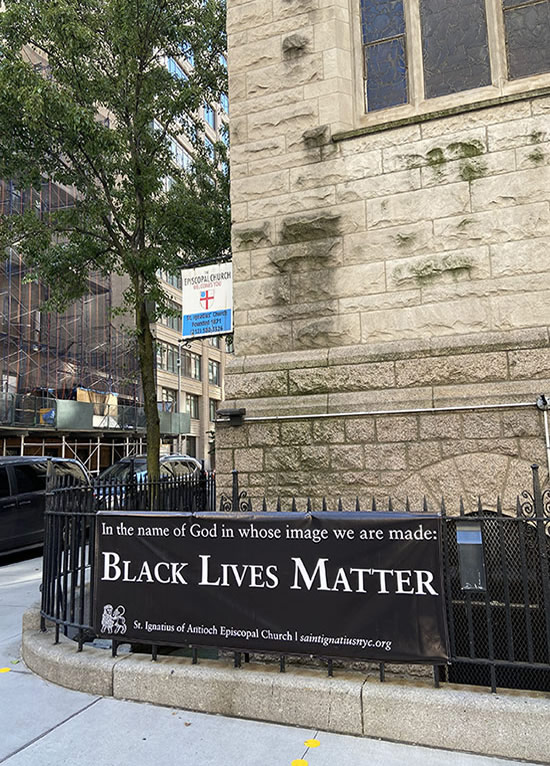 In the name of God, in whose image we are made: Black Lives Matter
This parish has been an intentionally inclusive community for decades. We have taken seriously the commandment that loving God means loving our neighbour. We have stood up against sexism and homophobia and, by word and deed, lived it out, especially during the AIDS Crisis. We must now live out the call to be an anti-racist community.
As the Rector said in his sermon on Corpus Christi, "Black lives matter is, in fact, a theological statement. If the Body of Christ matters, then Black bodies matter. It is as simple as that. Black bodies matter very much, constitute an essential element of, and are beloved members of the Body of Christ. When Black bodies are broken, then the Body of Christ is broken."
Read and watch the Rector's sermon for Corpus Christi Watch the sermon on YouTube here
Read and watch the Rector's sermon for Trinity Sunday Watch this sermon on YouTube here
Resources from the Episcopal Church USA:
Message from the Presiding Bishop
Formation and training resources
Episcopal Diocese of New York Anti-Racism resources
Please watch this page for resources and information as we continue this important work.